Honest Dentistry with
an Attitude of Gratitude
Trustworthy Care &
Remarkable Customer Service
Welcome to Honest Care Dental
Your Salem, NH Dentist
We are honored to serve as your Salem, NH dentist. Honest Care Dental takes a no-pressure, judgment-free approach that relieves the stress of visiting the dentist. No matter your needs, our general dental office will provide you with the encouragement and tools you need to maintain optimal oral health. Everyone has a unique smile that requires personalized treatment and meticulous attention. Whether it's time for a routine check-up or you're seeking specialized treatment, Honest Care Dental is here for you.
No Insurance? No Problem.

Prioritizing Your Care
Who matters most to the Honest Care Dental team? You Do. We make every effort to form a collaborative partnership with you to help you reach your dental health goals. Everyone at our general dental office is accessible, responsible, and attentive. Our philosophy is centered on delivering quality family dentistry and outstanding chairside service. Schedule your appointment today, and experience an unparalleled level of patient-centered care that will enhance your life and your smile!

Commitment to Excellence
In every aspect of your experience at Honest Care Dental, you'll notice our dedication to trust and transparency. As your Salem, NH dentist, we help you feel valued and appreciated, and we make sure to treat you as a member of the family. We love getting to know you, taking our time with you, and helping you feel relaxed. Our ultimate goal is to develop a lifelong, respectful relationship with you and every member of your family.

Our Mission
Create a culture of encouragement by continuing to strive to improve the patient experience and provide excellent customer service. While also using technology to provide better clinical outcomes and provide patients with the education they need to live happier lives free of dental disease.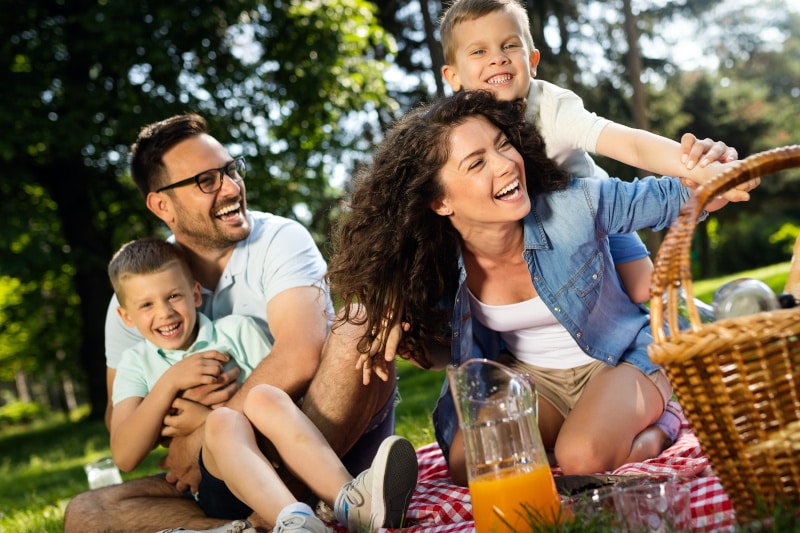 We Are Prepared & Safe

Honest Care Dental is open and ready to meet your dental care needs with the utmost concern for your health and safety. Our general dental office uses iWave-C technology to keep the air in our office purified using needle-point bi-polar ionization technology to kill viruses, bacteria, and mold. iWave-C is also capable of reducing allergens, odors, smoke, and air particles, creating a healthy environment without producing any harmful byproducts. As your Salem, NH dentist, we take instrument sterilization very seriously. Our Midmark sterilizer uses steam and high heat under pressure to kill harmful bacteria, viruses, fungi, and spores. The items placed inside the pressure vessel can be heated as high as 275 degrees F! The water in our dental lines is the purest of the pure. Our Vistapure water filtration system uses physical filtration and deionization to provide our office with high-quality, chemical-free water. Honest Care Dental is completely clean and sanitized and follows all safety and sterilization protocols advised by the Center for Disease Control and the State of New Hampshire.