Cosmetic Dental Care in Salem, NH
Cosmetic dentistry is becoming more popular than ever, and for good reason. Gone are the days of visiting the dentist twice a year to merely check for cavities and have your teeth cleaned. Now, people of all ages want to achieve the dazzling smiles they see in the movies. Fortunately, Dr. McMillan and his trusted team at Honest Care Dental cosmetic dental procedures can help you get the smile you always wanted. If you are hiding your smile from the world because of oral health problems, such as cracked, missing, or discolored teeth, cosmetic dentistry can help! Here's what you need to know before scheduling your free consultation at Honest Care Dental.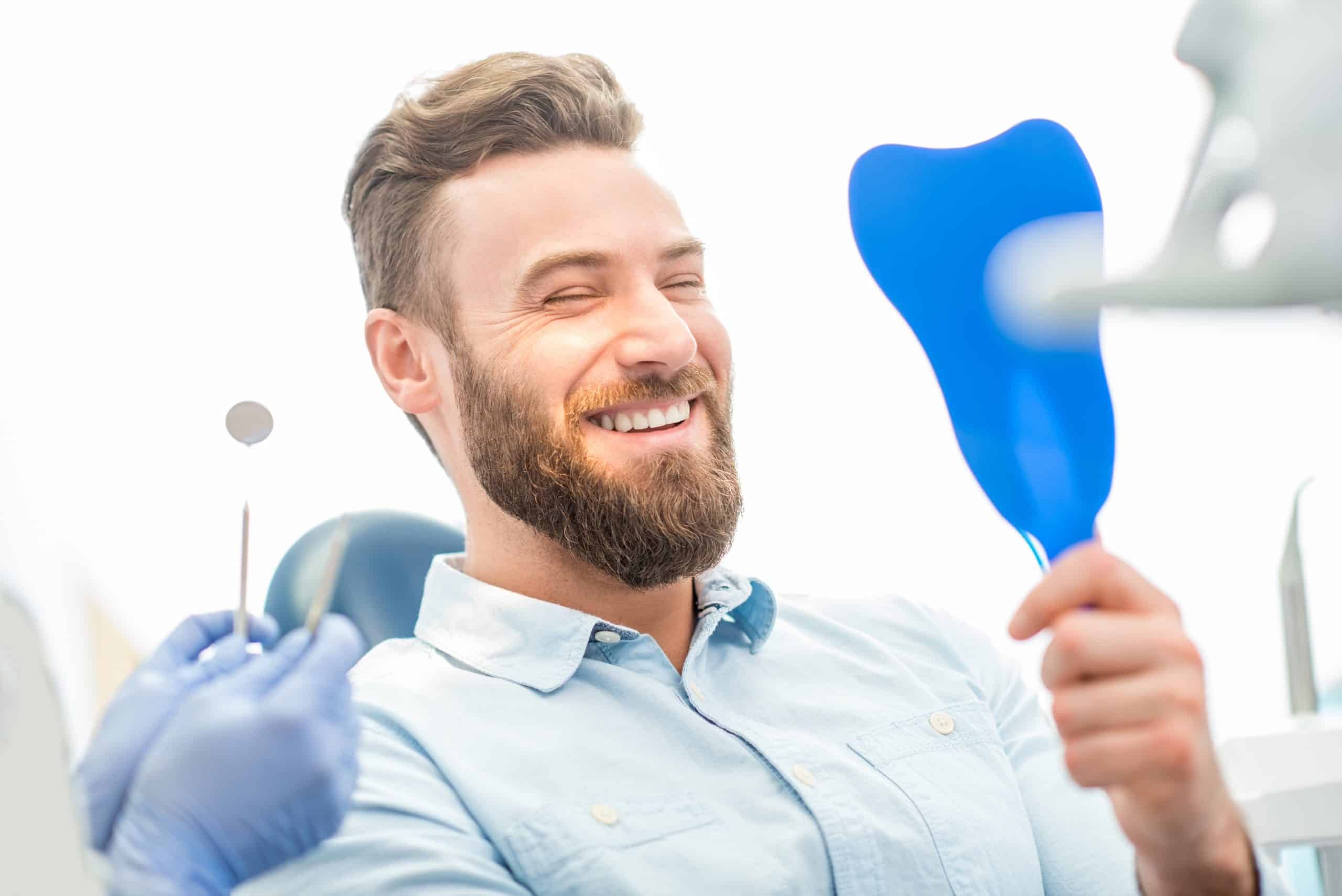 What Can Cosmetic Dentistry Do?
Cosmetic dental procedures can take the most severely damaged smiles and in as little as one or two appointments, restore their health, function, and beauty. As a result, people live healthier, more comfortable, more confident lives with the help of cosmetic dentistry. Aesthetic dentistry can benefit people in many ways, including:
Improving the appearance of one's smile

Alleviating pain or discomfort

Making speaking, eating, and cleaning one's teeth more convenient

Boosting confidence
Happy. Healthy. Honest.
We Appreciate You and We are Grateful for Your Trust.
What is the Difference Between Cosmetic Dentistry & General Dentistry?
The primary purpose of general dentistry is to prevent and treat oral disease in the hopes of restoring one's mouth to good health. While cosmetic dentistry may contribute to a person achieving better oral and overall health, the main goal of cosmetic dentistry is usually to enhance the aesthetics of one's smile through restoration measures, such as replacing missing teeth, whitening discolored teeth, straightening crooked teeth, and more.
What Procedures are Considered Cosmetic Dentistry?
Cosmetic dentistry includes a vast number of general and specialized procedures, including:
Bridges

Implants

Fillings
What Conditions Can You Treat with Cosmetic Dentistry?
Cosmetic dentistry can treat a variety of oral health concerns. The most common issues that Dr. McMillan and his team address with cosmetic procedures include:
Cracked, chipped, or broken teeth

Tooth decay/cavities

Missing teeth

Misshapen teeth

Discoloration

Crooked teeth

Overcrowded or gapped teeth
Can Really Bad Teeth Be Fixed?
If you think your smile is beyond repair due to the severity of your particular oral health concerns, think again. At Honest Care Dental, Dr. McMillan and his experienced team are well-equipped to handle cosmetic dental problems from minor to severe. Scheduling a free consultation is the best way to determine the condition of your teeth and how you should move forward in restoring the beauty and health of your mouth. In many cases, problems aren't as bad as they may seem and can be resolved quickly with the appropriate cosmetic procedure.
Whether you want a whiter, straighter, or more even smile, Dr. McMillan can recommend the best aesthetic dental treatments to achieve the beautiful smile you've always wanted during your initial consultation.
What Are Some Factors People Should Consider When Choosing a Cosmetic Dentist?
Choosing the right cosmetic family dentistry for your unique oral health needs is one of the most important decisions you can make. Not only does Dr. McMillan have extensive training and experience in providing cosmetic dental care procedures to patients, but he is also committed to treating every patient with sincere compassion and professionalism in the process. He knows that gaining a stunning smile is important, but so is listening to the patient's concerns. Because of this, he and his team strive to ensure that each patient's cosmetic dental experience is as comfortable as possible.
Don't waste another day hiding your imperfect smile from the world! Schedule your appointment with Dr. McMillan at Honest Care Dental to get the smile you've always wanted with the help of a cosmetic dental procedure.