SureSmile Clear Aligners 
Nothing is more satisfying than having a beautiful smile. If you've been putting off orthodontic treatment, invisible aligners may be the best way to straighten your teeth and give you the perfect smile you deserve. Clear orthodontic aligners allow people to straighten their teeth discreetly and, in some cases, in less time than with traditional braces. Since you can remove your clear aligners, you can enjoy all your favorite foods and beverages without worrying about getting food stuck in the wires and brackets of traditional braces. 
At Honest Care Dental, we provide SureSmile aligners in Salem, NH. With SureSmile, your clear aligner treatment is more precise because we use advanced imaging software to create the aligners. SureSmile aligners can also give you a brand new smile faster compared to traditional braces.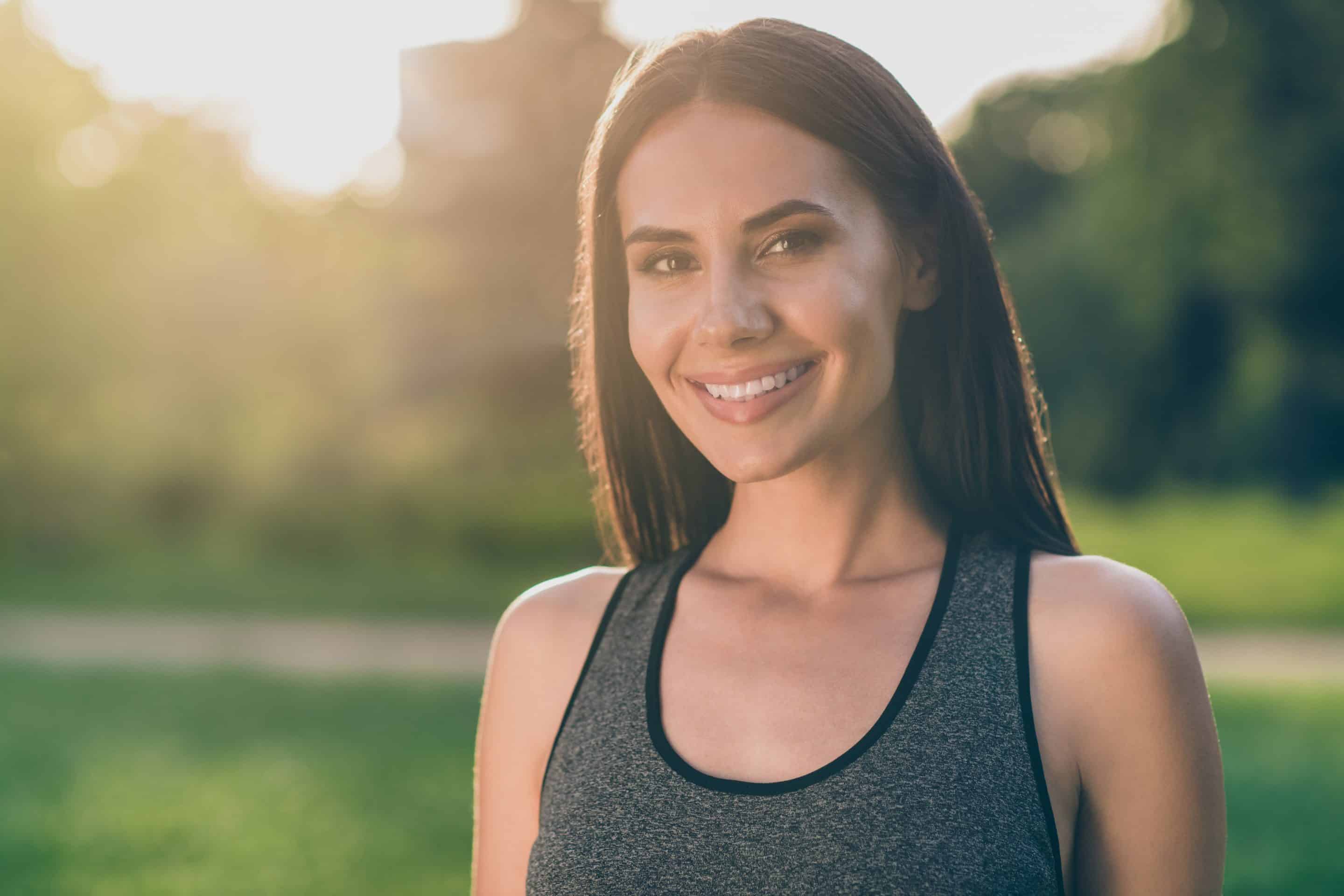 What are Invisible Aligners?
Clear aligners are an orthodontic treatment that straightens your teeth by gradually moving your teeth into position using a series of teeth aligners. They're designed to make orthodontic treatment less conspicuous. Teeth aligners can be used to treat several orthodontic and cosmetic dental concerns, including:
Open bite

Crowded teeth

Gapped and widely spaced teeth

Misaligned baby and adult teeth

Some types of crossbite, overbite, and underbite issues
Happy. Healthy. Honest.
We Appreciate You and We are Grateful for Your Trust.
Orthodontic Aligner Process
At Honest Care Dental, our invisible aligner process follows the following steps: 
Consultation and Xrays

: Your

clear aligner treatment

begins by consulting with our dentist, Dr. Karl McMillan, DDS, to determine if

invisible aligners

are the best option for you. If you're a good candidate, we'll then take X-rays and photographs of your mouth, teeth, and face from various angles so we can have a detailed map to develop a treatment plan for moving your teeth into their proper place. We'll also take impressions of your teeth and use the molds to custom-create the

invisible aligner

trays. 

Prep work and fitting

: Some patients may require an interproximal reduction procedure to create more space between teeth when the patient's mouth is crowded. To do this, we will use discs to "sand" away some enamel and free up the tooth for improved, less restricted future movement. We may also apply small composite patches to each tooth to help the

invisible aligners

grip each tooth and move them. Once the prep work is done, we'll fit your

clear aligner trays

. Depending on the dentist's instructions, you'll switch out one set of aligners for a new set once every one or two weeks.

Changes to your mouth

: You should expect to feel some level of discomfort and aching when you first put on your aligners, but this is perfectly normal and should stop after a few days. You may also experience slight changes in your speech, which will disappear after getting used to the

clear aligner trays

. 
How Long Does Clear Aligner Treatment Take?
For most aligner cases, the average treatment time is six months, with some people completing treatment faster and others taking a few additional months. Overall, clear aligner treatment typically takes about 12 months to complete, though the length of treatment is dependent on the severity of your case. To get the best results, you need to wear your clear aligner trays for 22 hours per day, only removing them to eat, brush, and floss.
How to Care for Your Teeth with Invisible Aligners
With proper care and attention, you can keep your teeth healthy and your clear aligners looking new. Brush your teeth frequently, ideally every time you eat, and floss once daily. Proper oral care helps remove food debris and bacteria from the mouth, keeping your invisible aligners looking and feeling fresh for longer. You should also rinse your aligners when you remove them, only using lukewarm water to clean them. 
Transform Your Smile With SureSmile Aligners From Honest Care Dental!
Are you looking to get the perfect smile without having to endure metal braces? SureSmile invisible aligners from Honest Care Dental may be the solution for you. They're comfortable, easy to insert, simple to remove and provide maximum results with minimal impact on your everyday life. If you're ready for a healthier, more confident-looking smile, the experts at Honest Care Dental are prepared to help you! Contact us today to schedule an appointment with our dentist, Dr. Karl McMillan, DDS, and let us help get you on the road to the smile of your dreams.