Implant-Supported Dentures
Implant Dentures in Salem, NH
For people who are missing many or all of their teeth, finding a restorative dental solution that looks and feels as good as their natural teeth can seem like an impossible task. Fortunately, achieving a beautiful, functional, comfortable smile is easier than you might think. With implant-supported dentures, you can regain your quality of life and restore the health of your smile. At Honest Care Dental, Dr. McMillan and our trusted team are ready to help you take the first step in gaining the smile you deserve. Check out these facts about how permanent false teeth could benefit you before scheduling your free consultation.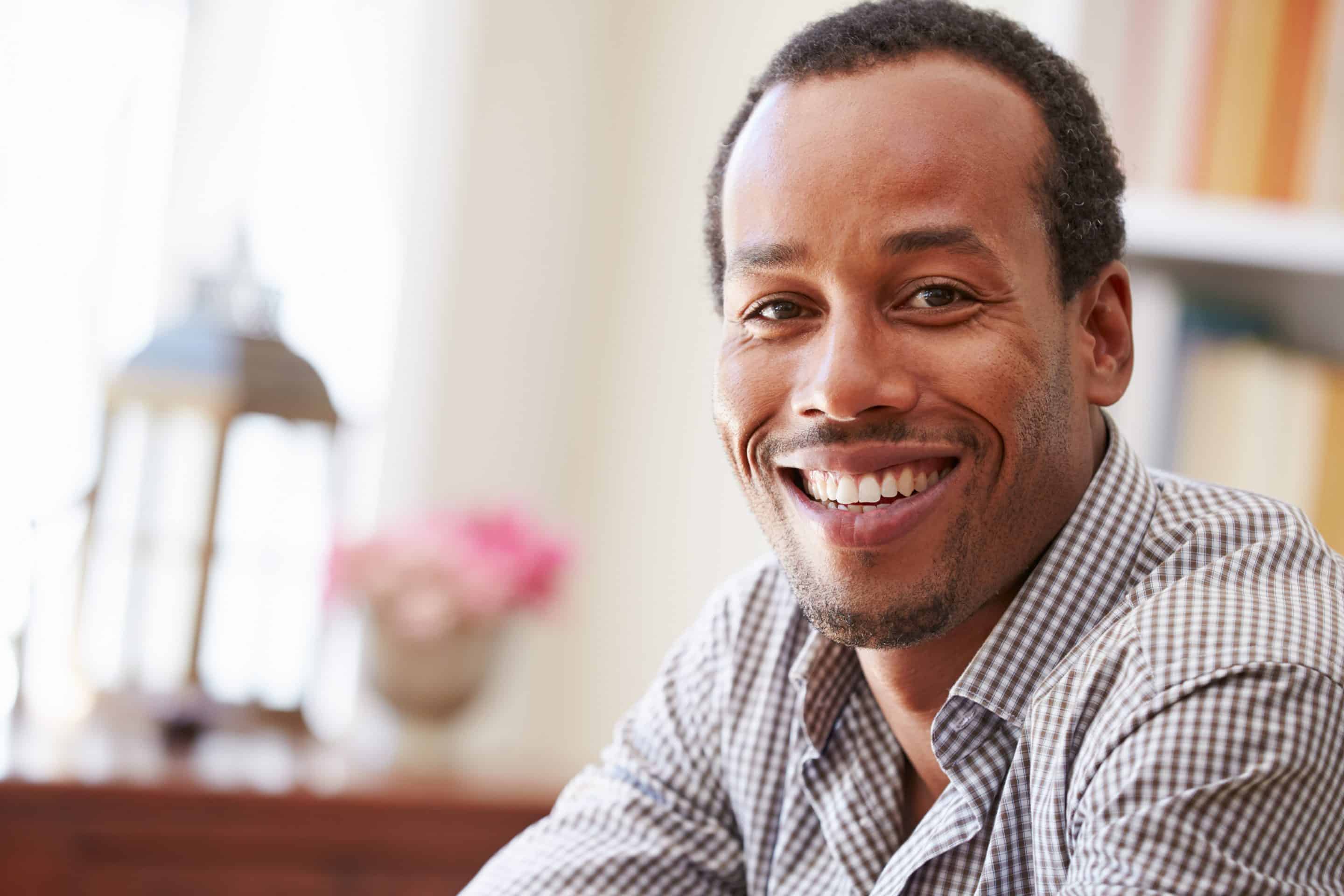 Happy. Healthy. Honest.
We Appreciate You and We are Grateful for Your Trust.
Implant-Supported Dentures
These permanent dentures are a removable dental prosthesis that is supported by the residual oral tissues and employs dental implants for retention. They are a great option for patients who are in need of replacing 8 or more of their teeth and are interested in achieving a natural-looking option that is more comfortable, attractive, and easier to maintain than traditional dentures.
What to Expect From Dental Implants
The thought of a titanium post being placed in your jaw can sound frightening to many patients, but the following information will demystify implants and help put your mind at ease.
Q: What are dental implants, and why do we place them?
A: Dental implants are titanium posts that are used to replace the roots of missing teeth. Dental implants also help preserve the bone in your jaw. When teeth are missing, the jaw bone resorbs or "shrinks." Dental implants help to restore form, function, and aesthetics to the oral cavity.
Q: What are dental implants made out of?
A: Dental implants are made out of titanium. Titanium is extremely strong and light. Titanium is also used because it has excellent mechanical properties and is very compatible with our body's tissues.
Q: Does getting a dental implant hurt?
A: Getting a dental implant does not hurt. The area is numbed completely prior to the procedure. After the area is numbed, the nerve fibers no longer send pain signals.
Q: Do I need to be put to sleep for dental implants?
A: You do not have to be put to sleep during a dental implant procedure. The procedure is virtually painless due to the local anesthetics used. If you suffer from anxiety, conscious sedation options are available.
Q: How long is dental implant surgery?
A: The actual placement of the dental implant is a quick process, lasting on average less than 30 minutes. You can plan for a total appointment time of approximately 90 minutes to two hours.
Q: What are the different stages of the dental implant procedure?
A: After the implant is placed, the bone will integrate around it for the first three months. This process is painless and has no effect on your daily life. After the implant is completely integrated, a crown is then attached to the implant. The entire process can take anywhere from 4-6 months.
Q: What should I expect after dental implant surgery?
A: Post-op discomfort can be managed with over-the-counter pain medications. Because we use 3D Navigation for placing dental implants, we do not have to make a large incision in your gums. This helps you tremendously after the procedure. There is much less post-operative pain and no annoying sutures to worry about.
How Long Do Dental Implants Last?
By practicing good oral hygiene habits and visiting the dentist twice a year for routine exams, you can expect your dental implants to last decades.
What do Implant-Supported Dentures Cost?
The cost of a dental implant procedure will depend on your particular dental insurance policy. To learn more about what your dental insurance plan covers, please contact our office.
Honest Care Dental Can Help You Restore Your Smile
If you are searching for a better option than traditional dentures to restore the appearance and comfort of your smile, implant-supported dentures could be for you. At Honest Care Dental, we are committed to providing progressive techniques, state-of-the-art equipment, and exceptional service in a judgment-free setting. Give us a call today to schedule your free consultation and learn how implant-supported dentures could change your life for the better.