What Are Dental Implants?
A dental implant is a titanium rod that is inserted into a person's jawbone to support a dental crown used to replace a missing tooth. The best candidate for a dental implant is someone suffering with severe tooth decay, an irreparably damaged tooth, or a missing tooth who otherwise has good oral health and has enough jaw structure to support the implant. Dental implants are among the most popular restorative dental procedures performed at Honest Care Dental due to their natural appearance, durability, convenience, and permanence.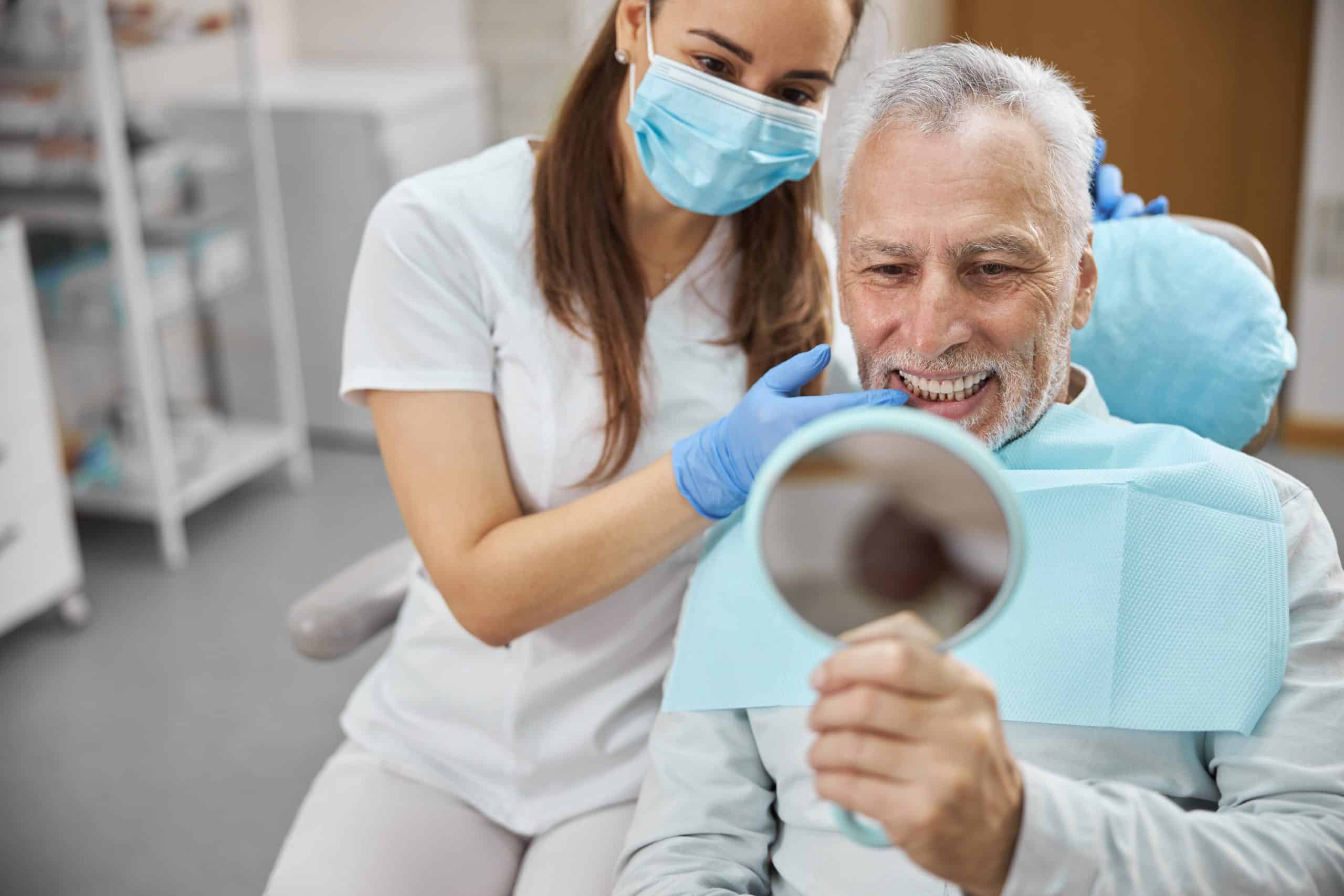 Happy. Healthy. Honest.
We Appreciate You and We are Grateful for Your Trust.
What Can I Expect From My Dental Implant Procedure?
Before: 

After Dr. McMillan does a comprehensive exam, reviews your medical history, and makes your personalized treatment plan, you will be given an anesthetic to ensure your mouth is completely numb before your procedure begins.

During: 

The dental implant procedure will involve several steps. The first one entails inserting the titanium rod into your jaw bone and then allowing them to fuse together. Dr. McMillan uses the X- NAV technology, X-GUIDE, for accurate and precise implant placement. 

After: 

You may be sore for a few days after your procedures, but the pain should be manageable with over-the-counter medications. While your gums heal, it's important to use an antibacterial rinse to prevent infection and avoid spitting, using a straw, and smoking. After your implant and crown are both installed, you should practice good oral hygiene and visit the dentist regularly to ensure your dental implant stays strong for many years.
How Long Do Dental Implants Last?
If you take care of them, it's not uncommon for dental implants to last decades, sometimes through a patient's whole life. The best way to accomplish this is to brush and floss daily, visit the dentist for routine check-ups every six months, and avoid chewing hard things, such as ice.
X-Nav Guided Dental Implant Surgery
Honest care dental uses the latest in dynamic 3D technology to place implants with confidence.  The X-Nav Guided implant technology allows Dr McMillan an enhanced level of control and precision during every step of dental implant process. The ability to see and control the exact position, angle, and depth of each implant delivers a better functional and aesthetic result when placing dental implants while minimizing complications and time in the dental office. 
How does this technology benefit dental implant patients?
A more precise placement for dental implants.
Less time in the in the office
No need for unpleasant dental impressions
Honest Care Dental Can Restore Your Smile with Dental Implants
If you are looking for a convenient, natural-looking, permanent option for a damaged or missing tooth, a dental implant may be a good option for you. Contact the friendly team at Honest Care Dental in Salem today to schedule your consultation with Dr. McMillan!